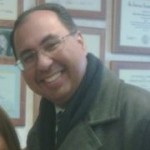 Ruben Quintero, a Colombian-American, is a member of the Advisory Board of The Salvation Army of Nassau County, a not-for-profit organization that serves low income communities.  He is a veteran of the United States Army, with a Bachelor's degree from Molloy College and an MBA degree from LIU Post (Long Island University).  He has over 20 years of sales and management experience.  Ruben advises The Salvation Army and a variety of other non-profits on topics such as budgeting, hiring practices, leadership, motivation, events planning, staff development, fundraising, etc.  Often acting as a liaison between the organization, its members, and other community entities, such as government agencies, church groups, chambers of commerce and civic organizations.
Ruben also served over 10 years in the healthcare industry in a variety of leadership roles with a focus on the population of the underserved.  Through his actions he helped thousands of New Yorkers (men, women and children of low-income families) obtain access to high-quality healthcare, with important covered benefits such as doctor visits, hospital stays, prescription drugs, dental services, X-rays, etc.  His teams throughout the years have conducted numerous health fairs and other events in order to increase education and awareness of key topics such as Diabetes, Obesity, High Blood Pressure and Healthy Eating.  In the past, he has partnered with the Salvadoran Consulate and the Guatemalan Consulate in providing much needed TPS services to those communities.
Ruben is very active in the community and he has been recognized for it.  In 2011, he was honored by the Boy Scouts of America at their Annual Hispanic Leadership Luncheon.  That same year, he was given the Manager of the Year Award by the Long Island Hispanic Chamber of Commerce.  Ruben has done extensive work with many nonprofits, such as Adelante of Suffolk, the Nassau County Perinatal Services Network (a division of Dept of Social Services), PRONTO of Suffolk, and the Asthma Coalition of Long Island.
Ruben is originally from Brooklyn, NY.  He currently lives in Oceanside with his wife, four children and two dogs.  He can be found on Twitter (@RubenQuintero) and Linkedin (Ruben Quintero, MBA).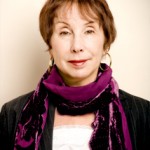 Adrian Miller is President and Founder of Adrian Miller Sales Training, a sales consulting organization that she launched 26 years ago.
She is also a professional speaker, trainer and author ("The Blatant Truth: 50 Ways to Sales Success" and "The Blatant Truth: How to Not Screw Up the Customer Service Game"). Adrian's byline also appears in many business publications.
Adrian specializes in designing and delivering highly customized sales and customer service skills training programs that are practical, results-driven and provide real world solutions for real world situations.
Her expertise includes working with the owners and "C" level executives of companies ranging in size from entrepreneurial start-ups to Fortune 500 firms across a vast diversity of industries, helping them to develop successful sales strategies, develop new and results-driven sales processes, implement CRM programs and identify and overcome obstacles to sales growth and increased revenues.
Adrian's highly enthusiastic and energetic approach has won her raving fans nationwide and her program design is always extremely interactive and engaging.
Leveraging her love of writing, Adrian also develops content for her clients and creates and maintains newsletters, blogs and social media all designed to increase her client's visibility, credibility and market penetration.
Adrian is also the creator of Adrian's Network, a highly successful business networking community comprised of 300+ members who help each other with contacts and introductions that result in revenue producing business.
Adrian's degree in sociology and love of helping people has been fundamental to her success as a sales consultant.  When not working with clients or on the road for speaking engagements, Adrian pursues her other passions: walking the streets of Manhattan camera at the ready, indulging in her love of the theater, getting ready to board a plane to travel and explore a new culture or simply hanging out with her husband and two adult sons, enjoying food, friends and hockey.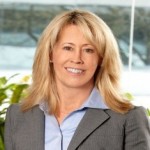 Mary Simmons is a Human Resources and Training Professional with over 25 years of experience helping businesses achieve success.  She is currently the Director of HR Consultant for Portnoy, Messinger, Pearl & Associates, Inc., a Labor Relations and Human Resources consulting firm.
As the Director of HR Consulting at PMP, Mary partners with companies to ensure they are compliant with workplace laws and regulations, while assisting them in managing their employees to achieve maximum productivity. Specifically, some of the projects she assists companies with include: writing employee handbooks, keeping companies up to date with current employment laws, recruitment and developing and facilitating customized training sessions such as Performance Evaluations, Anti- Harassment and Supervisory Skills.  Mary started and manages the PMP HR Networking group that meets monthly for HR updates.
Previously, Mary worked for Lee Hecht Harrison, a global outplacement firm, as a Career Consultant and Job Market Consultant while managing her own recruitment business.  At LHH, Mary utilized her vast Human Resources experience to assist clients with job search techniques and to liaison with companies to learn valuable job market information and job leads.  Mary designed and facilitated many training classes to aid her clients with job search skills.  She organized Job Fairs with up to 20 employers, resulting in job offers for many of her clients. She coordinated seminars and speakers for 5 separate networking groups within LHH.  Mary also wrote a monthly newsletter to educate clients on Job Market information.
Mary acquired much of her Human Resources experience from her 16 years with The Bank of New York (currently JP Morgan Chase Bank), where she held various positions such as Human Resource Generalist, Executive Recruiter and Coordinator of two Management Training Programs.  Prior to The Bank, Mary was a Training Manager and Human Resource Manager for Macy's Department Store.
In addition, Mary is currently the Co-Chair of SHRM Long Island's planning committee for the monthly meetings.  Mary has chaired the Long Island HR Networking group and been on the planning committee for National Association of Mother's Centers. She developed a Women's networking group, WIN (Women's Innovative Network), to assist women in their careers by providing networking opportunities, as well as professional development. Mary is also an active member of the Hauppauge Industrial Association's HR Committee.
Mary writes articles for many publications such as GEM Magazine, Time To Play (website) and iworkwell (website).
Mary is also heavily involved in her community. She assists unemployed individuals by providing career transition seminars at local libraries and high schools.  She also volunteers with many local non-profits such as Hearts and Homes, Huntington Lighthouse and the Cold Spring Harbor Whaling Museum.  Mary Co-chaired the CSH Whaling museums 2011 Fall event and raised more money than any other event of its kind and was asked to be a member of the Board.
Mary has been chosen to speak at many events such as the 140 Conference (Tweet, Tweet you're Fired" – the dangers of using social media), HIA Conference (How to Utilize Social Media to Recruit) and Long Island Marketers Club (How to get your resume noticed) to name a few.
Mary is able to partner with all levels of management to ascertain their human capital needs and provide training, recruitment and employee relations to meet those needs.  Her outstanding communications skills allow her to interact effectively with participants in her training sessions.  She has enjoyed success at every organization she has worked for, and has consistently accomplished her client's desired results.
Mary earned a Bachelor's degree from the University of Delaware in Human Resources and recently earned her Professional in Human Resource (PHR) certification from NYIT.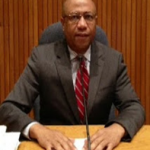 Pierre Lespinasse is Assistant Director of the New York State Small Business Development Center at Stony Brook University. In addition to his management responsibilities, he is the center's resident expert in international trade with a focus on the practice of Global Import and Export. Pierre is a nationally Certified Global Business Professional (CGBP) by NASBITE International.
Pierre has over 25 years of business experience as a Senior Manager of Financial Reporting at global banking institutions, including JP Morgan Chase and Credit Suisse with core responsibilities ranging from financial forecasting to cost analysis and internal transfer pricing.
Pierre is presently a Vice President of the Suffolk County Small Business Advisory Council, an official body that advises the Suffolk County Executive on matters related to small business development and its contribution to the county's economy. He is a member of the Long Island Association – Economic Development and Infrastructure Committee. He served as Director of Strategic Planning on the board of the Long Island African American Chamber of Commerce. He is a board member of the Child Care Council of Suffolk, Inc.
Pierre holds a BS in Management from Adelphi University and an MBA from Long Island University. He has lectured at Hofstra University, Stony Brook University and other educational institutions on the subjects of business planning, business management techniques, as well as the risks and opportunities of international trade.
(*) NASBITE International is an educational and professional association that was originally established in 1988 as the National Association of Small Business International Trade Educators. It is an organization that promotes international business practice, education and training through its annual conferences, newsletters and the Certified Global Business Professional (CGBP) exam.
NASBITE works closely with universities, colleges, community colleges, state and local trade assistance centers and Small Business Development Centers as well as government agencies such as the Small Business Administration, the Export-Import Bank of the United States (EXIM Bank) and the U.S. Commercial Service.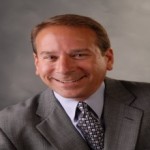 Jeff Goldberg is an award-winning sales professional with 4 decades of sales, sales management, training & consulting experience. He has had the opportunity to teach, coach, mentor and speak in front of tens of thousands of sales professionals, ranging from financially successful veterans to the most junior new hires in a diverse array of industries. He has worked with and trained executives in such areas as Advertising, Telecommunications, Information Technology, Financial Services, Healthcare, and Transportation to name just a few.
Jeff delivers powerful, high-energy programs and speeches that draw on his years of experience as a performer in the theatre and stand-up comedy. He is relentlessly energetic and results-driven and injects humor, passion, and a strong dose of reality into all his programs. He has delivered training for clients such as State Farm, Aramark, Siemens, Newsday, Cisco, Citibank, Cablevision, and others representing nearly every commercial and industrial category.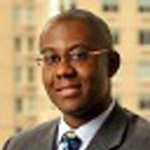 Ramon is Marketing & Technology Evangelist, Infusionsoft and Smallbiztechnology.com. He is passionate about helping small businesses grow their businesses using technology as a strategic asset.
He is a journalist, free lance writer, event producer (Small Business Summit, Small Business Technology Tour, Small Business Influencer Awards), speaker and author.  His third book is Amazon.com best seller "Facebook Guide to Small Business Marketing", (Wiley, Winter 2013).
Ramon is not just an ivory tower geek, but as a former technology consultant has hands on experience in a variety of technologies including social media, mobile computing, computer networks, online software and more. Ramon's expertise is technology, marketing and sales (personal branding, networking, business growth).
Over his extensive career Ramon has written thousands of articles, spoken to thousands of business owners and impacted hundreds of thousands of small businesses to help their businesses thrive, using technology.
See Ramon's full bio at http://www.ramonray.com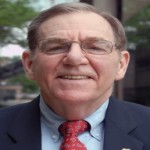 A management consultant who specializes in executive coaching, consulting, learning & development. Jerry began his business career as a Certified Public Accountant and then spent twenty years in the full service truck leasing business. He left Hub Truck Rental in 1986 (125 people with annual sales of $14 Million) as Chief Executive Officer to go into business for himself. After operating an automotive service facility that installed stereos, telephones and alarms in addition to providing complete services for cars and light trucks, he began consulting. He worked in "pure" management consulting (any area of any business) along with transportation consulting for five years before beginning to help people use more of their potential by learning skills of communication, goal setting, leadership, management, motivation, organization, supervision and time management. In January of 2001, Jerry became a certified facilitator for The Alternative Board (TAB â) and then with The President's ResourceOrganization (PRO®). Presently he works with business owners, CEO's, Presidents and Managing Partners to help them increase productivity and profitability in their organizations.
Outside of his work, Jerry is Co-President of the Organizational Development Network of Long Island (ODNLI), and is a past President of the Syosset Chamber of Commerce who also served on the Boards of The Epilepsy Foundation, Commerce Plaza (The Children's Business Center) and as VP and Education Coordinator of ASTD (American Society of Training & Development). Jerry has also taught as an adjunct professor at both Briarcliffe & Touro Colleges subjects ranging from Business Communication to Business Law and Entrepreneurship to Small Business Management.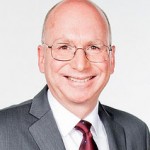 Mike Kessler is a profitability consultant and owner of his firm, Michael J. Kessler, CPA.  Mike's practice benefits his two primary client groups:
For Business Owners Mike delivers a better quality of life, higher income and increased business value.  He is highly qualified to do this after walking many miles in the business owner's shoes running rapidly growing & highly profitable (non-CPA) private industrial & service businesses.  During more than 20 years leading his businesses, Mike lived the business owner's pain, worked through many of the issues he/she has probably experienced and learned how to overcome them – all while growing his revenues and profits by over 400%.  Mike's business awards include The Rockwell Collins President's Award, twice awarded The Rockwell Collins Display Commodity Supplier of the Year, The Best of Long Island Silver Award for his interactive marketing video and the L-3 Communications Display Systems Premier Supplier designation.  Rockwell Collins also selected Mike to serve on its prestigious Supplier Alliance Advisory Council.
For Individuals & Families Mike and his family, as lifelong residents of Long Island, understand the financial challenges of raising three children in the Greater New York area while building for a prosperous retirement.  That's why Mike's passion is helping individuals & families meet those challenges with the same sound financial strategies and tax planning.  As Mike always says, "It's not about how much you make, it's about how much you get to keep."
Mike is very active in his community supporting The Wounded Warrior Project and was recently honored as one of Long Island's Champions for a Cure to benefit the Arthritis Foundation.
Mike's education includes a unique blend of four financially and business based accreditations: BS in Accounting, BS in Mathematics, Certified Public Accountant and Chartered Global Management Accountant.  Mike is a member of The American Institute of Certified Public Accountants (AICPA), The New York State Society of Certified Public Accountants (NYSSCPA), The Connecticut Society of Certified Public Accountants (CTCPA) and The National Conference of CPA Practitioners (NCCPAP).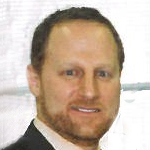 Mitch Tobol is a well known and highly regarded marketing expert on strategies and tactics including social media tools such as LinkedIn, Facebook, Twitter, Email and Search. When you think of Mitch, think: energized and energizing, innovative and creative, forward-thinking and inspirational, doable and accountable.
Mitch's broad range of experience includes international work with the New York State Department of Economic Development GEMS (Global Export Marketing Services) Program assisting local companies to establish international distribution and representation.
Mitch's marketing/advertising expertise is matched by his insatiable desire to learn and teach. He has taught a wide range of courses in local colleges, including in the Hofstra University Certificate in Entrepreneurship Program, C.W. Post, and Long Island University.  He is also a dynamic speaker who is called upon for topics such as branding, the new marketing paradigm, and social media including SEO, Facebook, Twitter, Email, and LinkedIn.
Mitch has been acknowledged in Long Island Business News, Who's Who in Graphic Communications, and received the Long Island Ad Club Marketing Award.

Jeffrey Weiner joined Life Planning Group in late 2010, with many years of experience in the financial services industry. Previously employed with Phoenix Life Insurance Company, Jeff was recognized as one of the firm's top financial representatives, receiving the firm's Rookie of the Year Award in his first year.He was a President's Club qualifier 18 times, a two-time recipient of the Centurion Award, and a recipient of both the Steven Berger Award and the Laurel Wreath Award. In addition, Jeff is a Qualifying Member of the Million Dollar Round Table.
Jeff brings extensive knowledge and experience to all areas of financial services, specializing in Life, Health, Long Term Care and Disability Income insurance.
Jeff donates his time to many charities and fundraisers including: Pal-O-Mine Equestrian, Inc., We Care Inc., Stupid Cancer, CFMA, The Lee and Aidan McMahon Family Foundation and Contractors for Kids, where he is a Board Member.
In 2008, Jeff founded the Roundtable Networking Group, which now boasts over 270 member companies. The group features many of the largest and fastest growing companies and executives on Long Island.
Jeff holds a Bachelor of Arts degree in Political Science from SUNY-Albany and a Paralegal Certificate in Benefits and Pensions from Adelphi University.
An avid golfer, Jeff resides in Plainview, NY, with his wife, Helene and daughters, Megan and Kelsey.

Anthony J. Citrolo, CPA — Managing Partner
Certified Merger & Acquisition Advisor
Anthony J. Citrolo, CPA is a managing partner and founder of New York Business Brokerage, Inc. He is a Certified Merger & Acquisition Advisor (CM&AA) and also a Certified Business Intermediary (CBI).
In his role as managing partner, he works directly with business owners, guiding them through every aspect of the selling process, and also works closely with NYBB's staff on the financial and operational analysis of each case to ensure that every client receives the maximum selling price. In addition, Anthony has forged a program for private companies
to benefit by growing through acquisition. The Targeted Acquisition Program that Anthony developed is designed to identify companies which would result in accretive value enhancements for organizations seeking top and bottom line improvement.
Anthony is a Certified Public Accountant with more than 35 years experience in small business operations and finance. As a member of the
NYSSCPA Exit Strategies committee, Anthony provides owners with a roadmap which is necessary to maximize value.
He has been named an industry expert by Business Brokerage Press, Inc., a national publisher of educational content for intermediaries and business brokers. Anthony is a sought-after speaker and is quoted regularly on valuation and mergers and acquisition issues in many respected publications including The Wall Street Journal, Newsday, Long Island Business News and The Journal of the National Conference of CPA Practitioners. He is a Certified Business Intermediary (CBI) with the International Business Brokers Association (IBBA)—one of only ten
individuals in New York State to have earned the CBI designation.
Anthony is a board member and officer of the Alliance of Mergers & Acquisitions Advisors (AMAA) and a licensed New York State real estate broker. Other professional affiliations include the Mergers and Acquisitions Source (M&A Source), National Conference of CPA Practitioners (NCCPAP), and the New York State Society of CPAs (NYSSCPA).
Anthony Citrolo Elected President & Director of The Long Island ChapterOf The Accountant/Attorney Networking Group Inc. (AANG)
NEW YORK (January 2013) — It has been announced today that, Anthony Citrolo, CPA, CMAA, CBI has been elected as the 2013 President and
Director of the Long Island Chapter of the Accountant/Attorneys Networking Group Inc. (AANG)
The Accountant/Attorney Networking Group is comprised solely of practicing accountants and practicing attorneys who service multiple clients. The purpose of the group is to facilitate networking between and among attorneys and accountants — two professions that have enormous synergy and potential for cross referrals. AANG offers 12 monthly networking breakfast meetings exclusively for accountants and attorneys. AANG also hosts two major networking cocktail receptions open
to all professionals. The organizations' web site is www.aangny.org
According to Mr. Citrolo a Managing Partner of M&A firm New York Business Brokerage, Inc., "the AANG creates a great platform for Accountants and Attorneys to meet and share information and ideas that can be used to bring cutting edge financial and legal solution to business owners or entrepreneurs engaged in a business sale or acquisition. Further Mr. Citrolo adds, "since Accountants and Attorneys are key players of the deal team that represent business buyers and
sellers, the coordination of their efforts can result in lowering fees incurred in the transaction and giving the deal the best chance of being
consummated."

Differentiate or Stop Growing. How to identify and develop a market position that protects customers' loyalty and ensures sustained growth. Zev Asch has 30+ years of business experience in Marketing, Sales Management and Business Development. His background covers the high tech, medical device and service industries.
Zev is a certified ISO auditor and is trained in Lean Management practices. He has hired, trained, and developed direct and indirect
sales reps. His accomplishments include achieving 14% growth for a medical device manufacturer and distributor in 2011; setting up a sales office in Germany covering eight European countries; and taking a device manufacturer from $3MM to $14MM, leading to an acquisition at $21MM.
Zev was instrumental in receiving nationally recognized awards for companies he managed including: Entrepreneur of the Year Award, Inc.500|5000, Top 100 Most Influential Medical Device Companies.
As a small business expert, Zev turns his energy and expertise to helping small business owners develop and execute strategies that strengthen revenue, profit and competitive market advantage. His areas of specialty include marketing, sales planning and execution, messaging, and all aspects of web marketing.
Zev Asch holds a B.A in Psychology and an MBA in Marketing. He lives on Long Island, NY, with his wife Lisa, who has devoted her career to children with special needs. Zev is an avid movie fan, and loves jazz music and fitness. He is a seasoned international travel and a certified
FIFA Soccer Referee.

Chief Managing Partner/Managing Member
sbernard@rbpllc.com
Ms. Bernard counsels corporate entities on an extensive array of  practice areas that centers around commercial litigation and financial
and corporate matters.
She litigates extensively on employment discrimination claims.
Ms. Bernard possesses significant experience handling various transactional matters including real estate acquisitions and corporate and finance transactional matters, with particular emphasis in commercial banking financing transactions.She has represented borrowers, creditors, underwriters and investors in connection with general commercial credit facilities, letters-of credit, asset-backed financings, asset acquisitions and dispositions, joint ventures and equity investments.
Education
J.D., Northwestern University School of Law, 2001
Senior Editor, The Journal of International Law & Business
B.A. with Honors,summa cum laude, Bernard M. Baruch College, City
University of New York, 1997
Admissions
Bar:State of New York, State of New Jersey, Jamaica, West Indies
Courts:U.S. Supreme Court; Southern District of New York and U.S.
District Court of New Jersey
Affiliations
New York State Bar Association;
Nassau County Bar Association;
Atlantic Union Conference of the Seventh-day Adventist Attorney Association